Contact Us
p: 425.483.9090
f: 425.486.5656
sales@formostfuji.com partsdept@formostfuji.com
Formost Fuji Horizontal form-fill-seal wrappers provide a reliable solution for packaging paper products such as greeting cards, playing cards, card decks, tissue wrapping paper and so on.

Sports Collector Cards
Formost Fuji offers customized horizontal flow wrap packaging collector cards for sports, gaming, comics, television, and more.  Our high speed wrappers are ideal for quickly and simply packaging trading card stacks.
---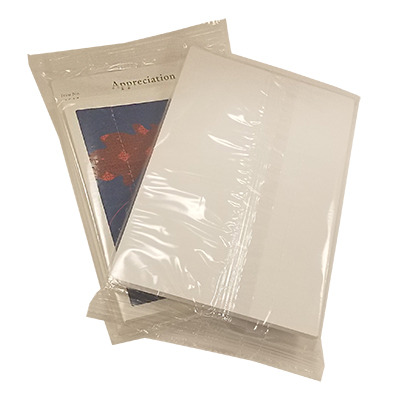 Greeting Cards
Packaging multiple greeting cards is easy with a Formost Fuji horizontal flow wrap machine.  Simple to use and reliable at high speeds.