Formost Fuji Corporation Promotes Andy Kuberka in the Parts Department
Woodinville, Washington, January 24th, 2022, Formost Fuji Corporation, a leading manufacturer of packaging equipment, is pleased to announce the promotion of Andy Kuberka within the parts department.
Andy joined the company in 2013 as a parts clerk.  After 7 years of professionally serving our customers in that position, Andy was promoted to Parts Supervisor in March of 2020.  As of January 1st, 2022, he is being promoted once again to the Parts Department Manager.  This position requires oversight of supply procurement, parts distribution, shipping, and receiving.
Ken Meyer, Chief Operations Manager, Formost Fuji, commented, Andy is a valuable asset to our team and has proven himself to be a great leader here at Formost Fuji.  I appreciate his ability to work independently and professionally, and I look forward to working with him for years to come.
About Formost Fuji Corporation
Established in 1964, Formost Fuji's team of resolute and hardworking people are known for designing packaging solutions that are, simple to operate, built to last, and value driven. Formost Fuji horizontal form-fill-seal machines are custom designed to wrap a wide variety of products while the Formost Fuji Bagger is the most versatile bagging machine in the industry.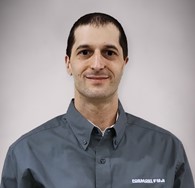 Andy Kuberka, Parts Department Manager